Breaking News from CNN…
Good evening and I have to tell you that something unbeleivable has happened,
CNN UPDATE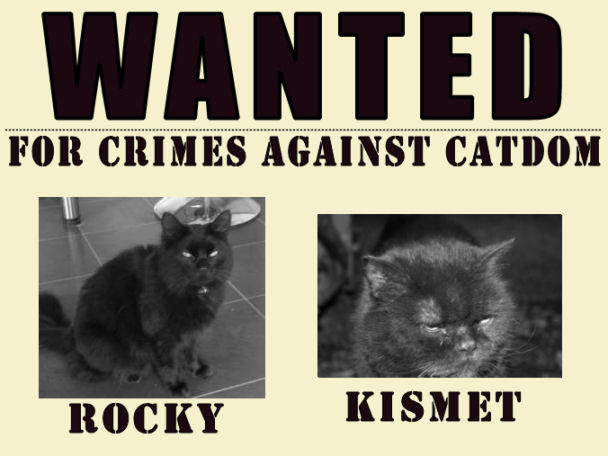 Thanks go to Leah for passing this information to me, its really hard to beleive that this could happen, but Kismet has ganged up with a known US grumpy cat called Rocky. Together they are spreading cat misery throughout the world. PLEASE if you have a cat, keep them locked in, give them a big squeeze and a cat treat, buy them new toys…. keep them happy… This Epidemic could spell the end of happy cats everywhere…. Rewards have not been offered for information leading to the capture of either of these grumpy cats…. but it is stressed to keep clear of them, do not under any circumstances let your cat into the company of these moggies..
SUZY NOOZ
Suzanne now fully recovered from the Eurovision song "contest", has been enjoying a day of painting and sketching and generally being comfortable. Yup I stopped cracking the whip and gave her a rare day of rest. What did I do?? Well I can tell you I did not advance my level in Guitar Hero… man that game is addictive.. Instead I finished compiling the winners from the just Gorjuss birthday celebrations… now with the bank holiday on Monday these wont ship until Tuesday…
When I finnished pretending to be busy, I look at Suzanne and find some interesting news….
NEW PICTURE 1
I couldn't believe it, she had pulled another one out of the bag, i think thats us 3 away from the new AMI pack.. so thats great news… well without any further ado… here it is..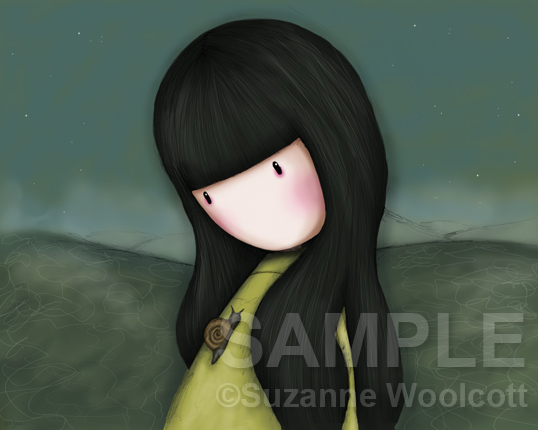 This one was titled "The Traveller" and is another nature related painting. I hear you ask will that snail glow in the dark like the yellow ones in my garden. The answer is simply…….. I don't know… Will be available as a print on ETSY soon.
Well that was a nice surprise that we are indeed closer to the new pack… hold on a minute… I can see something… HEY SUZY whats this ????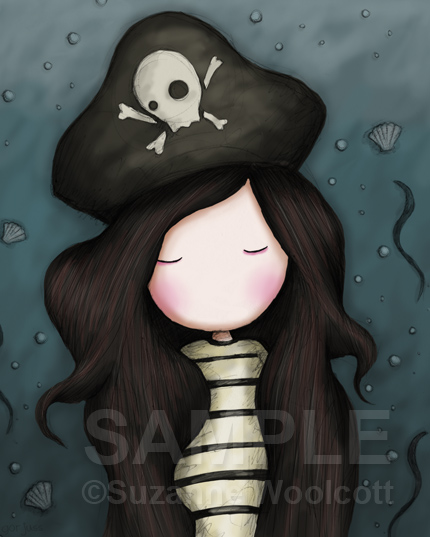 What!!! Yes it is…. its another painting for the AMI pack…. titled "Piracy". Well now, by my poor calculations that makes it 2 more painting to go… until Amanda at AMI needs to take a lot of coffee.. Amanda this should give you enough warning to get the coffee on.
Suzanne as always loves to hear your thoughts on her newest creations… please leave a comment.
OOOH LOOKY HERE
Well after cleaning up the computers today, deleting old files and folders I stumbled accross some interesting photos. Now I don't know if theyre already up in the blog somewhere, but I plan to re post them tonight. In a few blogs back I shared a photo graph of a sketch, now I can show you all the creation of it…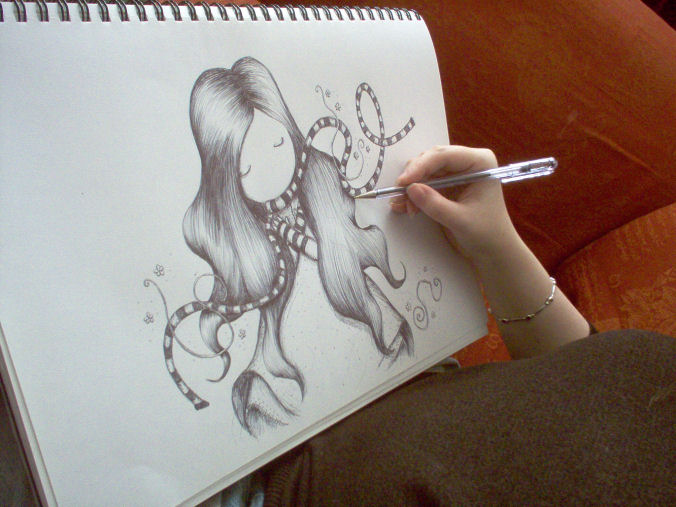 It's always good to get a photo of the famous hand as it makes its way accross the sketch pad… and here is one of Suzanne finnishing one of her first paintings.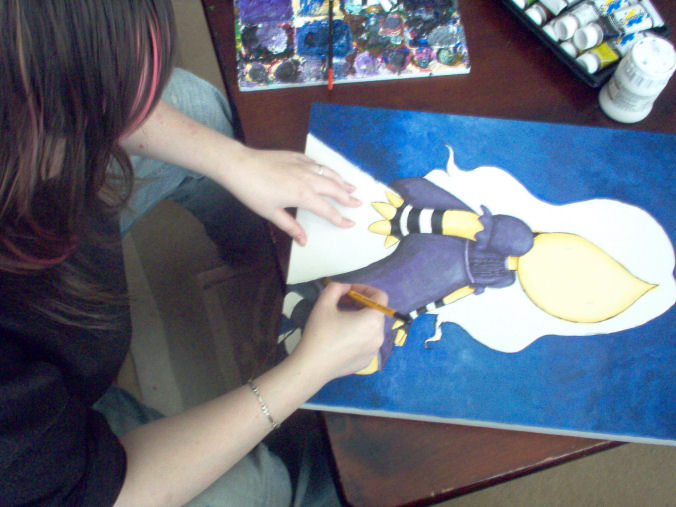 No prizes, but does anyone recognise the painting??
I'll keep my eye out for other little gems of snap shots from the past, and of course I'll share them with you all.
TAGGERS SCRAP KIT
Suzanne has also finnished a scrap kit for all you taggers out there, It will be distributed through AMI and we hope to run a competition to win 3 of these kits in the blog in the coming week. So keep checking back so that you dont miss it. Here's a little sneeky peek at it…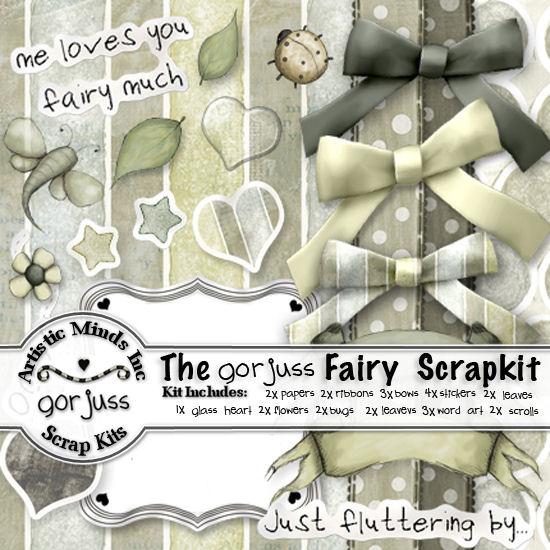 As you can see its designed to match the fairy pack to help you make your tags even more Gorjuss than before… if thats possible. No release date as yet from AMI but it will be soon, keep your ears to the keyboard.
So a busier blog tonight…. I shall return….