Coming Soon – Original Gorjuss Art For Sale Tomorrow (13th) @ 10pm GMT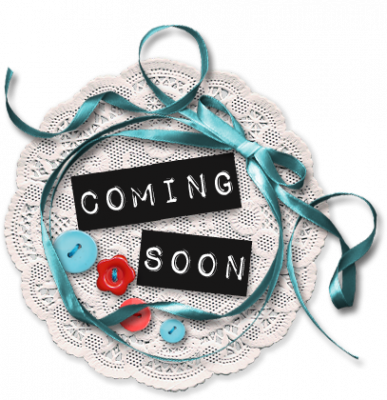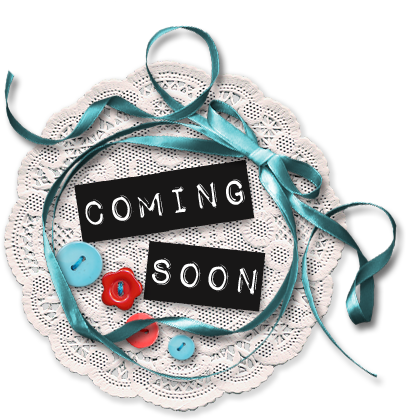 Coming soon… We are launching new ORIGINAL's very soon ! There are a full range of sizes (& prices) This is YOUR chance of grabbing a unique gorjuss image, these Originals are all black ink on archival artists paper ( archival means it won't yellow or age )  with pink/red watercolour details.  More details will be released when they go on sale, as each differs.  If you are interested in a 'preview' of the release ( and a special chance to RESERVE a piece first ), then please email us at gorjuss [at] gorjuss.co.uk ( Preview ended – public release tomorrow night! )
Here's the payment & shipping details so you can be pre-informed before you see an original that you may fall in love with !
..:: RESERVING ::..
Reserving an item is contract to actually pay for it, we hate to blacklist people for messing us about, but unfortunately it happens ! We do not offer layaway options or instalments, but if you reserved an item we can discuss a wait til your payday to pay for it ( this MUST be discussed BEFORE you reserve! ) .  If you see an original you like and want on the public release day, you can also reserve, just email us at gorjuss [AT[ gorjuss.co.uk  to reserve – BUT this is strictly on a first come first serve basis.
..:: BUYING ::..

OH! PLEASE make sure you are registered at our shop, otherwise completing the registration form will delay your purchase!
:mushroom:   Simply wait til the launch time:
Wednesday 14th September at 10pm GMT (view GMT time at the blog clock to the right –>
:apple:   Then visit GorjussArt.com, click on "Original Art" in the sidebar and view what Originals are newly released, (we're updating the blog to show them at release time too!)
:leaf:   Find one you love? Great! Just add it to your cart and checkout, remember just having it in your cart doesn't stop someone else buying it first, so do complete checkout as soon as you can, to guarantee it is YOURS!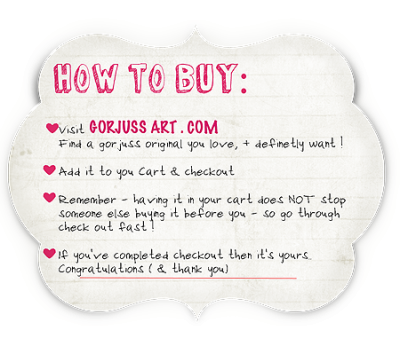 ..:: PAYMENT ::..

Payment is by paypal.  We can take Credit/Debit Cards , we use Paypal to safely & securely process payments by this method BUT you do NOT need a paypal account to pay us this way. We also take Paypal.  We are a registered Company and your payment is secure!
.:: SHIPPING ::..

We ship Original Art in the UK by Royal Mails's Special Delivery or Courier ( by arrangement).  We ship Original Art Worldwide by Courier only, this means your purchase is TRACKABLE, SIGNED FOR & INSURED!
If you have any questions, please ask now, I can hardly wait til release time, I'm so excited to find new homes for these lovely girls !    YES YAY!
– Suzanne & Mr G x