#WinGorjussThings Visit Blog to Enter: What's gorjuss in your Boots?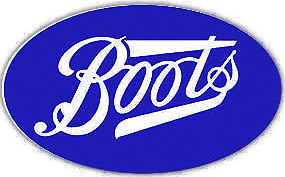 Goodevening everyone, heres to you and a happy and fun weekend.  We are so proud and happy to reveal the newest products are NOW in the larger Boots stores near you, and to celebrate we have some goodies to give away.
So please re-tweet and leave a comment  in this blog to get your chance to win this weekends giveaway prize.
Right so firstly lets get down the stunning products that are in Boots now.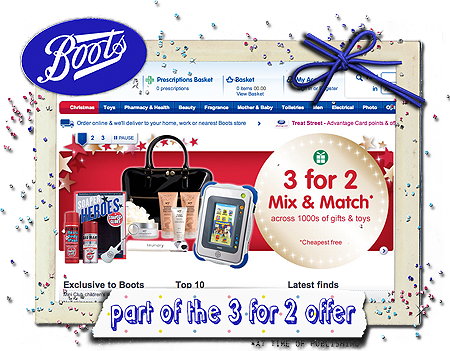 These items (currently) are all part of the 3 for 2 Christmas offer. The prices of these items may vary and last year they sold out very VERY quickly eek! and we would hate for you to miss out.  You can order from Boots online and have the items delivered to your home OR your nearest Boots pharmacy/store.  So please take advantage of this new and fantastic range of products, some of which are Exclusive to Boots.  Also if you are in a store and you see an amazing display, please send in your photos – we LOVE to see them ! YAY!
The competition details are at the end of this blog, and please check the blog over the next week too, as we detail EVEN more products and news coming soon!
This is the most beautiful Tea Pot, Ideal for those special visitors and fits in beautifully with the other gorjuss products like coasters and place mats. A fantastic way to make a gorjuss tea party.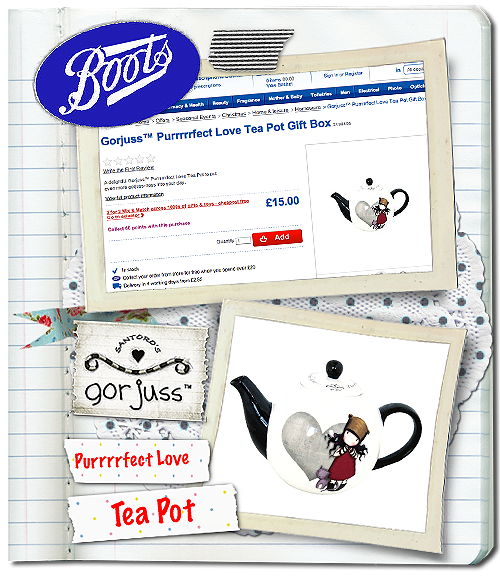 And while you're waiting for the tea to be ready, why not bake some cakes and keep your clothes clean with this Stunning gorjuss apron.  Its a lovely soft cotton apron with a crisp picture of The White Rabbit on the front.
Did you burn your cookies?  Did those Cakes flop in the oven leaving you bereft of sustinance??? Fear not, serve this Sharing box of sparkly gorjuss chocolates…  Too pretty to eat, but if you dare the reward is smooth deep flavoured chocolate…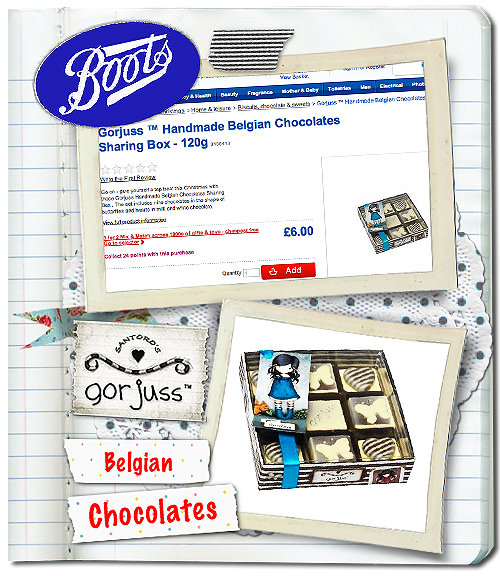 This is lovely, give it to your guest and they can put their ipod in this stunning media case, and then write you a gorjuss thank you note with the mini notebook gift set.  Show them you care!!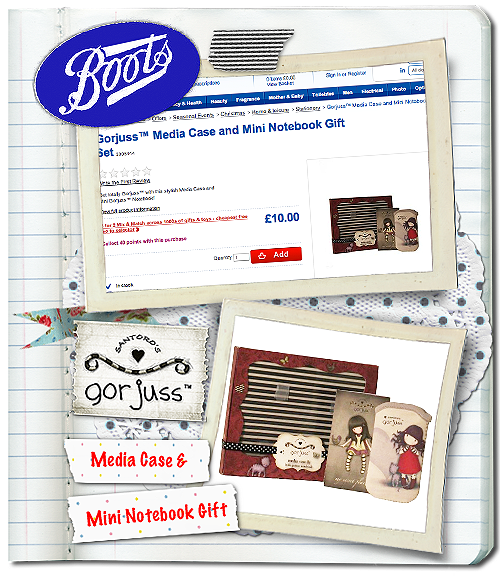 Stuff to show off how gorjuss you are at work, make your colleagues jealous of your gorjuss memo, pen and ID Holder!!
Its a book of notes, unwritten so you can put your own notes in… plenty of space for those daydreaming days when the ideas pour through your head..quick Jot them down… before you forge….what was I saying?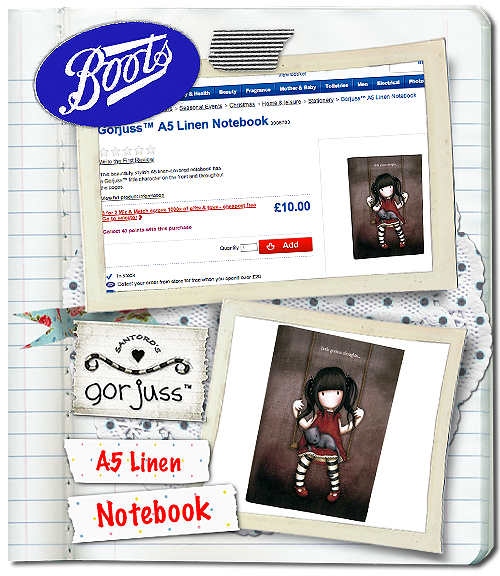 Do you forget things? Not anymore…. keep your memos on this pad and stick them to key places throughout your house to help you remember.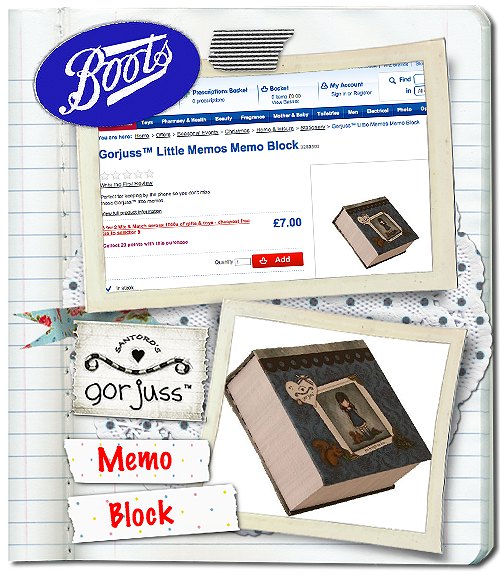 Its Gorjuss its an address book and it also has a pen….. ideal for taking the gossip given to you by your guest to use against them in any future arguments.. or for writing love notes to that special someone..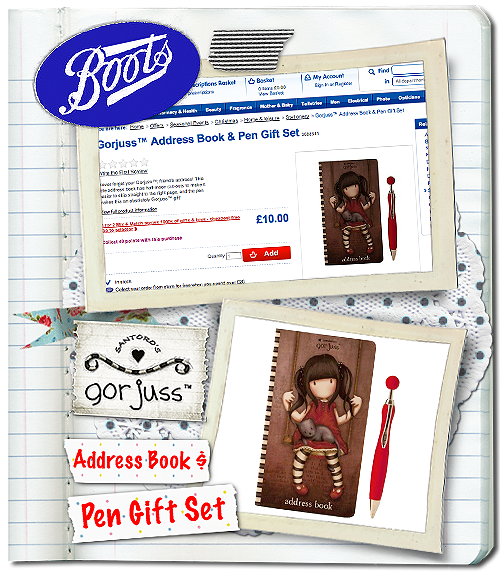 Bet you wished you had a litlle note book like this when you did your last shopping list… ideal with a nice pen attached.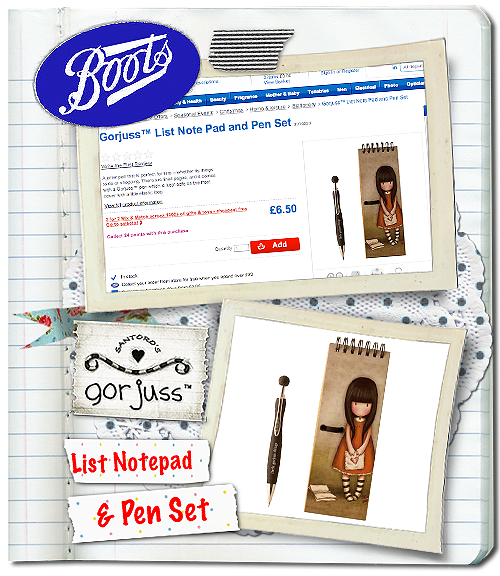 But wait, my guest wants hot chocolate…well then these gorjuss marshmallows in stunning tin will make your hot chocolate delicious and gorjuss!!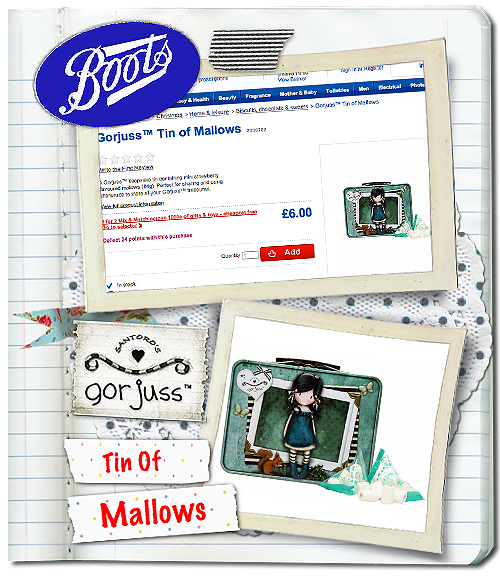 Oh no where can I put these left over chococlates??  Simple… put them in one of these gorjuss storage tins… and keep them nice and gorjuss.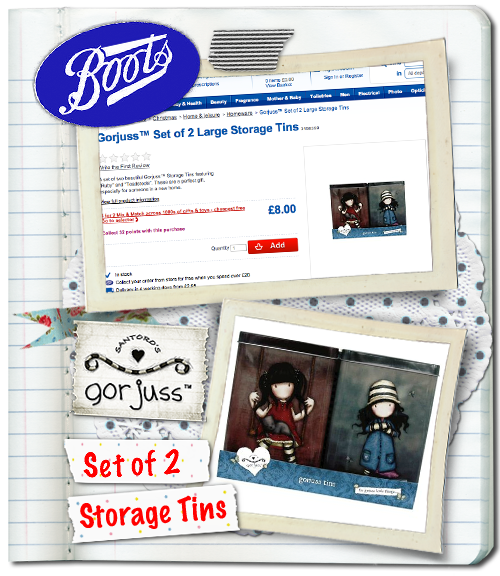 Still peckish??? Try these tasty gorjuss treats…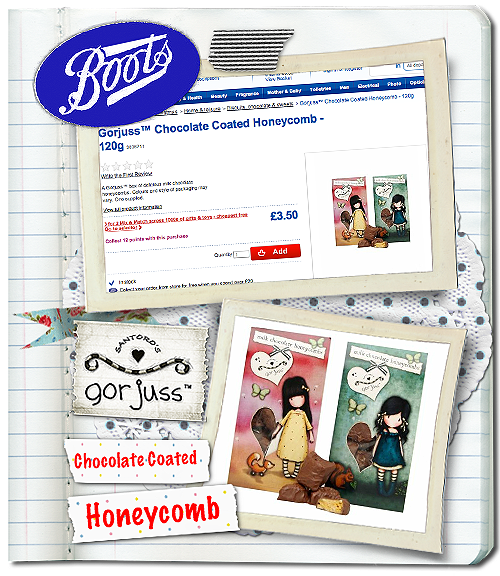 Was your guest blown away by your tea? Well send them home with a little more with this Gorjuss flask!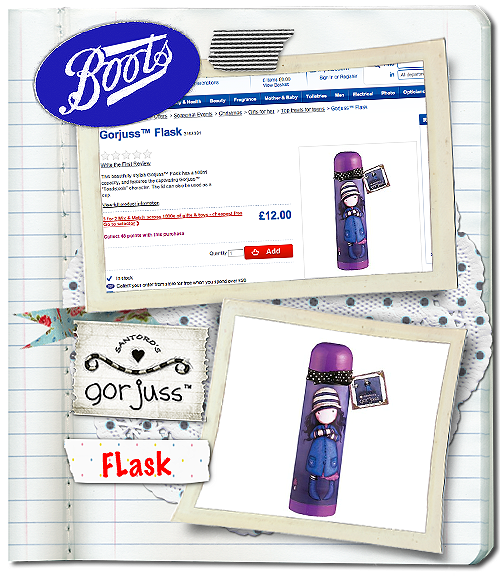 Oh no you broke the tea cup for your guest… quickly pick this matching cup and coaster as a perfect compliment to your purrrfect love teapot..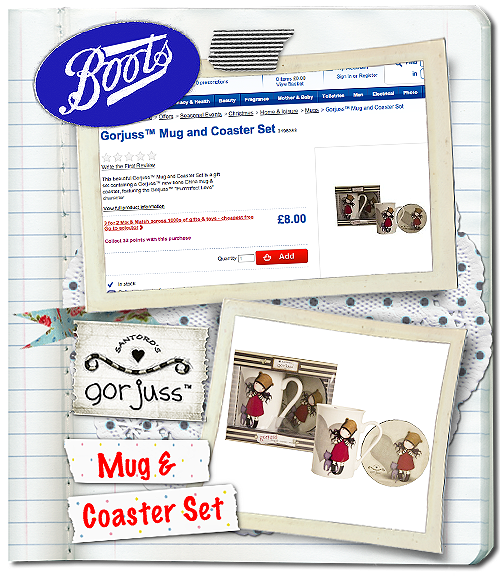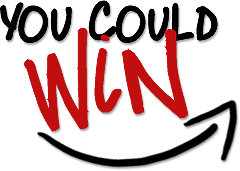 This weekend we want to hear YOUR thoughts as you peek at the new gorjuss things, and to make it more fun YOU CAN WIN A PRIZE !  YAY!  We're giving YOU a chance to win one of these special goodies RIGHT NOW.. please read below to find out how to take part.. it's easy ! ( & quick!)  It's worth a try, check out the fabulous Prize:
(The close-up photos below are of the actual prize, the lucky winner will receive !)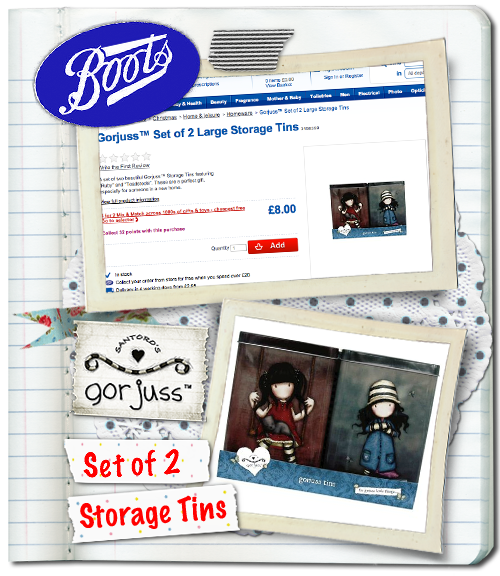 To Enter On Blog:
What do YOU think of the sweetest newest Gorjuss™ products?  If you were to take advantage of the Boots 3 for 2 offer….what would be your dream 3 items to buy from Boots?  (There are no right or wrong answers, every answer will be entered into the draw, & picked by random!) For Example, "I can't live without the Apron and Teapot and Chocolates!!!"

For an EXTRA entry:
For yet another EXTRA way to enter, you can TWEET via Twitter !  Please Tweet this:
" #WinGorjussThings What's gorjuss in your Boots?  Just Visit The Blog To Enter: http://www.suzannewoolcott.co.uk/?p=4473 via @gorjuss "



Closes: 2nd October at around 10pm GMT ( gorjuss time is shown on the blog clock!) Winner decided by Random.org. For Facebook readers, comments must be submitted on the actual blog www.gorjussart.co.uk/blog ). You can enter as many times as you want on the blog ( but only one entry on twitter) just no back to back posting ( i.e someone must post between your posts!) Remember, if you are nre to the blog, & haven't ever left a comment, then it can take a while for your post to show up, but don't worry, it will appear in the place you left it once it is approved by us, once you have one comment approved, all the following ones will show up immediately.  You do not have to create an account here on the gorjuss blog to leave a comment, you can sign in with your Facebook, Twitter (&more options!) !  For tweets to count, they MUST include our @gorjuss name AND have the comment left above included, you may add your own comment to it!

Thanks for reading, & GOOD LUCK !
Remember Gorjuss Original artworks AVAILABLE NOW HERE