NEW Gorjuss Product! – Lovely Trinket Tins
Hello everyone, we hope you are having a Gorjuss week so far, we really enjoyed seeing the Cross Stitch kits shown on QVC, we hope you caught it too, remember you can buy on their website still ( & leave reviews!) ..
We've got something NEW from Santoro, just released today ! :YAY: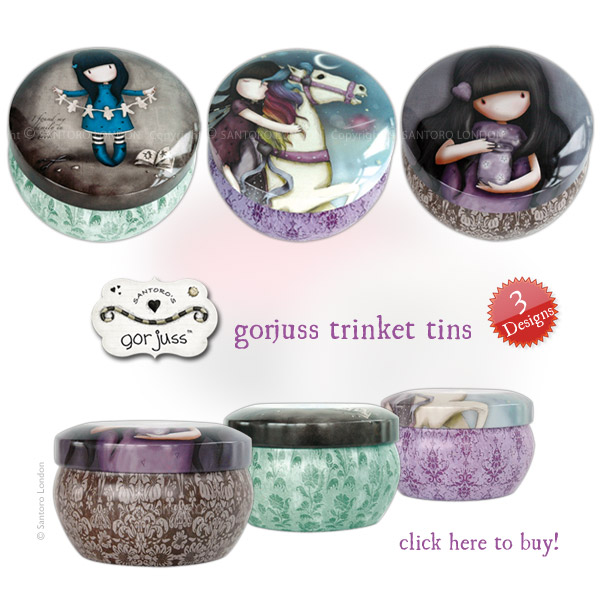 This is a brand new line in the Santoro Gorjuss Collection – absolutely beautiful little trinket tins, printed inside and out and thoroughly Gorjuss. 'We can all shine', 'the Runaway' and 'I found my family in a book' are the three designs to choose from, and they will look lovely where ever you can find a little space to pop one. It doesn't really matter if you need to put anything in it, they really are just irresistible as they are. We hope that you like them as much as we do, you can take a closer look at them here, or ask your local Gorjuss stockist to see them. – The Santoro Team
These would be a lovely addition to gorjuss up your Home, Bedroom or Office.   We're doing another Giveaway soon too, so keep checking back, & of course lots of new gorjuss products heading this way, wow !

PLEASE

Whats's Your Favourite ?

Thats all for now, we hope you LOVE these new products, please remember we LOVE your comments, so let us know your favourite here, or any questions too! !  XOXO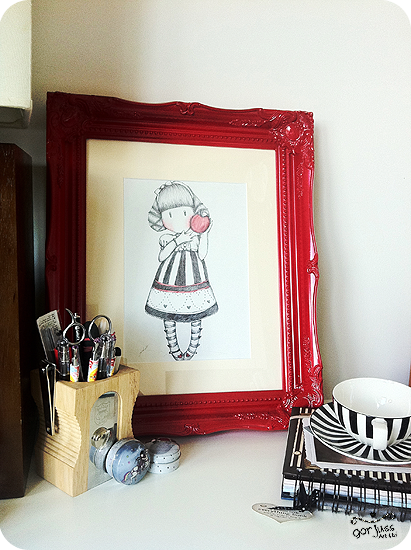 PLUS we have some Gorjuss ORIGINALS for sale, check them out at our main store here: GorjussArt.com Thanks for reading !