News from Santoro: Gorjuss Puzzles from Ravensburger are here…
These beautiful new premium quality Gorjuss 500 piece jigsaw puzzles are now available from licensee Ravensburger Ltd. There are two stunning designs, Ruby and The Runaway, and both feature Ravensburger's special Softclick-Technology for an optimal puzzling experience! It's a simply Gorjuss way to spend an afternoon…

 For a puzzler's review of the Ruby 500 piece jigsaw puzzle please click here.
Too see more, or to buy the puzzles online click here.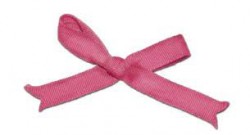 PLEASE

What do YOU think of this new Gorjuss product ?


Hope you love this Santoro update,
please comment & share via FB Twitter
& more by clicking the images below..
thank you !