News from Santoro: Gorjuss Dolls should be here next week!
"It has been a long wait, but we have been reliably informed that the very first Gorjuss Dolls will be arriving next week – we just can't wait to unpack our first samples and to post more photos for you.

They will be  beautifully packaged in a gorjuss gift box that you will absolutely want to keep, the detail and attention given to each doll will impress you.

If you wish to take a closer look click here, we are taking pre-orders ready for for when we are able to supply. " – The Santoro Team
SO there we have, I've been so eager to share this news with all of you !
Gorjuss dollies for YOU to keep, hug & treasure forever, these are
highly collectible & each doll is crafted with the upmost care & attention.
I've just got my sample dollies and I'm blown away by the beautiful touches
on them, they've brought the fabrics to life, their tiny buttons, shoes & stripy socks!
plus now you can HUG a gorjuss girl!   YAY!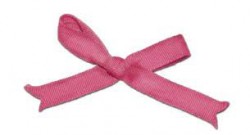 PLEASE

What do YOU think of the new Gorjuss Dolls ?


Hope you love this Santoro update,
please comment & share via FB, Twitter
& more by clicking the images below..
thank you !