Etsy Treasury We're Featured In: We All Wear Masks


Treasury tool supported by the dog house

We are hoping YOU will love this new blog feature – at Etsy (where, as well as our main shop,  we sell our prints).  Etsy treasuries are free for ANYONE to make, which makes them so unique, they are buyers take on beautiful Etsy finds, and themed to colour or event, or just for the love of the finds.  
Gorjuss prints are often featured, and it's a great way to find gifts that may compliment a gorjuss print – so no matter if you are an Etsy addict or new to the Handmade marketplace, we hope you enjoy this new blog feature.   YES
 Remember EVERY picture above it clickable, so if you see an item you like CLICK on it – each click will open a new window/tab so you won't lose the blogpost you were reading here.  Also, we;re putting ALL the Etsy posts together in our categories, just select it in the drop down menu to the right whenever you want to check on past features!

PLEASE

What do YOU think of the new Etsy Treasury Posts ?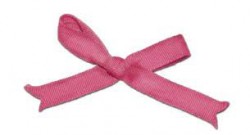 Hope you love this update,
please comment & share via FB, Twitter
& more by clicking the images below..