OOOH and Awww
Warning
: preg_match(): Compilation failed: invalid range in character class at offset 4 in
/bighome/suzy/public_html/wp-content/plugins/pinterest-pin-it-button-pro/includes/simple_html_dom.php
on line
1364
Warning
: preg_match_all(): Compilation failed: invalid range in character class at offset 4 in
/bighome/suzy/public_html/wp-content/plugins/pinterest-pin-it-button-pro/includes/simple_html_dom.php
on line
684
Warning
: Invalid argument supplied for foreach() in
/bighome/suzy/public_html/wp-content/plugins/pinterest-pin-it-button-pro/includes/simple_html_dom.php
on line
691
Warning
: preg_match_all(): Compilation failed: invalid range in character class at offset 4 in
/bighome/suzy/public_html/wp-content/plugins/pinterest-pin-it-button-pro/includes/simple_html_dom.php
on line
684
Warning
: Invalid argument supplied for foreach() in
/bighome/suzy/public_html/wp-content/plugins/pinterest-pin-it-button-pro/includes/simple_html_dom.php
on line
691
Well as this blog title suggests we have some good news and some bad news!!
So like all the good old jokes, we shall start with the good news…
OOOH
We have heard via Santoro's blog that delivery of the new range of bags has arrived and will be available as soon as they pass through control checks. However Santoro have released  a picture of one of the new bags to whet our appetite. So as usual it is STUNNING and GORJUSS. It's a large weekend bag with the picture "Purrrrfect Love" perfect for those weekend gorjuss retreats OR for sneaking away to the shops to buy more gorjuss pressents and hide them from the potential recipients. We will keep you updated as to when and where they will be sold  (at your favourite gorjuss stockist!)
Santoro say:
I can confirm that we have had a delivery….. here is a picture of one of the new bags which will be available once we have completed quality control checks. It's a large weekend bag, very beautiful, absolutely Gorjuss even. Check back later and we will keep you updated here. – The Santoro Team

Isn't that wonderful news? YES   Keep an eye on their blog or ours for the new BAGS release, I can hardly wait myself.. what  are you hoping for, bag wise? Size, Artwork.. tell us your hopes!
Now on to the sad news..

AWWW
Sorry to have to announce that the A6 Gorjuss 2012 diary has now sold out from Santoro's online – you may still find that your local Gorjuss stockist has some copies left if you rush, otherwise if you are looking for a Gorjuss diary we currently have stock left of the pocket sized edition as shown below. Don't delay if your heart is set on a Gorjuss diary is my advice!

BOOTS UPDATES
Also remember the Boots range of Gorjuss products is in their 3 for 2 offers, I have provided a handy link to these products for you. They are available on the Boots website and in their bigger stores, click the picture below to see the products at the Boots store..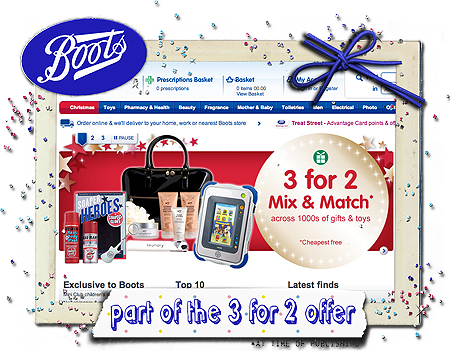 Remember we have Gorjuss ORIGINALS for sale, check them
out at our main store here: GorjussArt.com Thanks for reading !
PLEASE